News and events at King Christian School
Employment opportunities
Junior Teacher
Position: Maternity Leave Gr. 6 position starting March 19, 2019
King Christian School INVITES all to participate in our learning community so that together we IGNITE passion to IMPACT the world in Jesus' name. We are searching for a passionate, collaborative teaching professional who is devoted to serving God through their gifts and talents.
We are a school beginning the journey of project-based learning while seeking out other opportunities to share learning with authentic audiences. We are particularly focused on incorporating some of the structures of the Responsive Classroom approach into our school.
We welcome electronically submitted application packages that include a cover letter, résumé, statement of faith, statement of your philosophy of Christian education, and a list of references. Only selected applicants will be contacted for interviews. Please send your application Attn: Donna Veenstra principal@kingchristian.ca by January 22nd.
For more information about our school check out our Facebook page and our website: www.kingchristian.ca
---
KCS is seeking to fill the postion of Principal
start date August 2019
King Christian School, located in the Bradford/Holland Marsh area in a brand new facility, is searching for a principal who is passionate about leading with vision, promoting Christian education, and building community within and outside the school.
King Christian School's mission is to equip students to positively impact society through a Christ-centred education in a supportive and dedicated community.
We are looking for the person who feels a strong calling to a career as a Christian school administrator. We desire a candidate who freely expresses his/her own faith, believes in relationship building with the staff and community, has strong organizational skills and who will build on our high standard of education by encouraging 21st century skills, responsive classroom structures, and differentiated instruction.
This position is 100% administrative, but we value candidates who have both teaching and administrative experience. The ideal candidate will possess a teacher's certificate recognized by the Ontario College of Teachers, a Christian School Teacher's certificate, and either has or is working towards principal certification. A Masters in Educational Administration would also be a valuable asset.
A full prospective candidate profile is available upon request.
Please send your resume, a statement of faith, and your philosophy of Christian education to Greg Brazas, Search Committee Chairperson by email at greg.brazas@kingchristian.ca by February 28, 2019.
---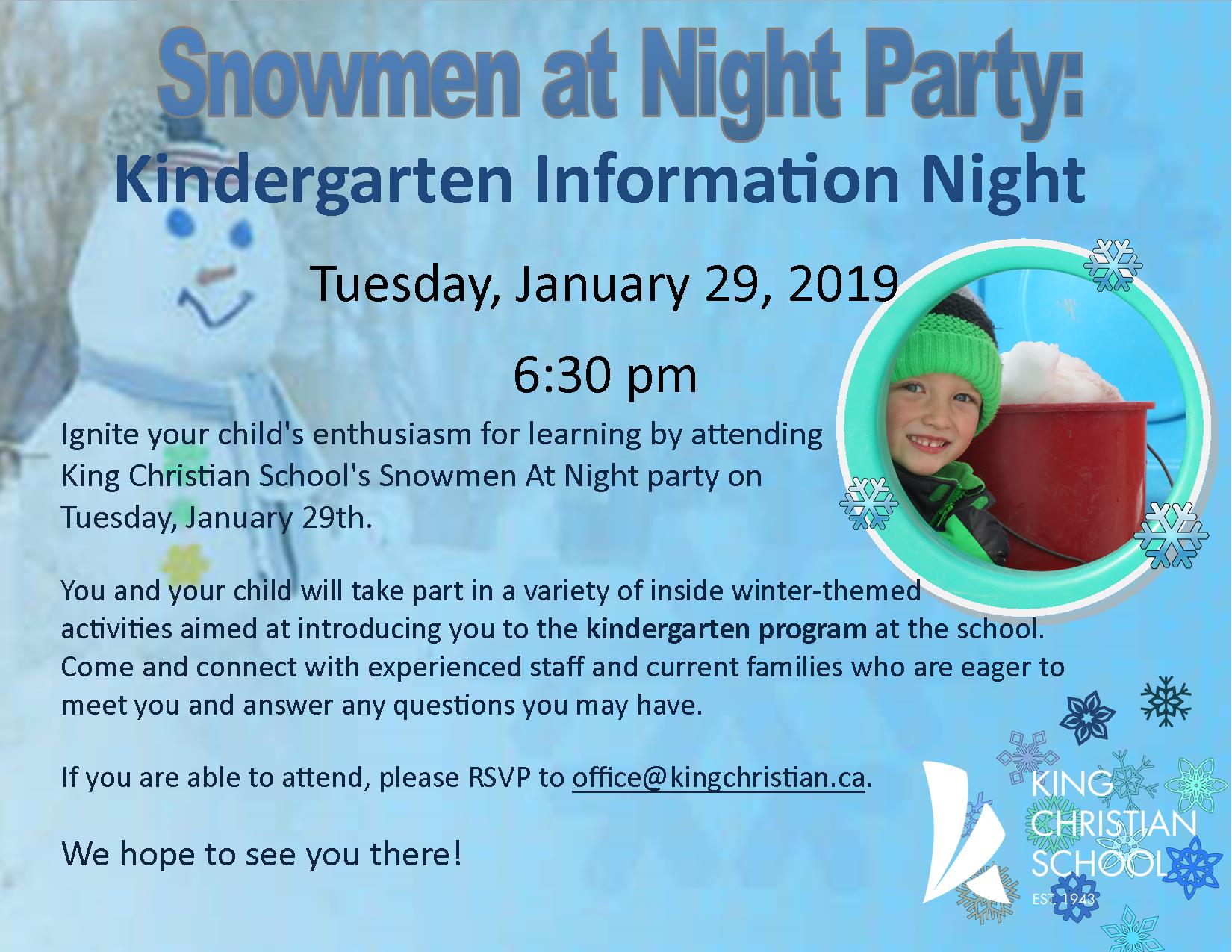 ---
---
Our school community is active and involved, and we aim to keep our parents informed about what's happening at the school. We offer weekly and quarterly newsletters for the latest information and our community-based events help to raise our profile and reputation in the surrounding area as we welcome people beyond our school.