News and events at King Christian School
Introducing Our New Principal, Maureen Jarvis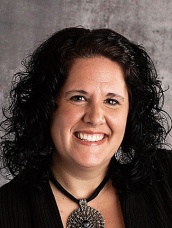 Over the past year we have been engaged in the search for our new principal. The search focused on finding an individual who is a committed follower of Christ, a visionary leader, a passionate educator and an effective communicator. After a nation-wide search, and many candidates, we are excited to announce that Maureen Jarvis will be joining KCS as Principal beginning in the 2019/2020 school year!
Maureen is a passionate Christ-centered administrator and educator with experience in leadership, instruction, and special education. Her experience includes time as a classroom teacher, Special Education Director, and most recently as a Lead Teacher at John Knox Christian School in Oakville. In her current leadership role Maureen has been responsible for the oversight of 20 teachers and support staff in Grades 4 to 8. Maureen's passion for the future of Christian Education in Ontario has led her to the role of Executive Chair of Edifide as well as one of the founding board members in the newly developed Edvance Christian School Association. Maureen holds a Bachelor of Religious Education with a 4 year concurrent teaching major from Heritage College, a Christian School Teaching Certificate, and is in the process of completing her Masters of Educational Leadership at Calvin College this year.
Maureen, and her husband Jason, have two children in post secondary education and have been actively involved in their community and church. As they will be relocating to our area from Burlington, please keep them in your prayers as they plan for this transition.
Please join me in welcoming Maureen to the KCS community!
I would like to thank Donna Veenstra for her leadership throughout this year. Donna's passion for education, her heart for the kids, and her wise guidance has already left an impact on the KCS community.
Special thanks also to Carol Schenk and Karen Kralt as they have provided additional support through this transition year.
I hope you all have a blessed Easter.
Josh Scholten
Chair, KCS Board of Directors
---
Our school community is active and involved, and we aim to keep our parents informed about what's happening at the school. We offer weekly and quarterly newsletters for the latest information and our community-based events help to raise our profile and reputation in the surrounding area as we welcome people beyond our school.