News and events at King Christian School
Christmas Concert
Please join us on Thursday, December 15, 2022 at 11 am or 7 pm, as the students present:
"The Best Christmas Present Ever!"
We encourage those that are able to attend the 11 am performance to do so, in order to free up space at the 7 pm performance.
Please note: Students need to be at both performances, doors open at 6:30 pm for the evening performance.
Online Auction and 80th Anniversary Celebration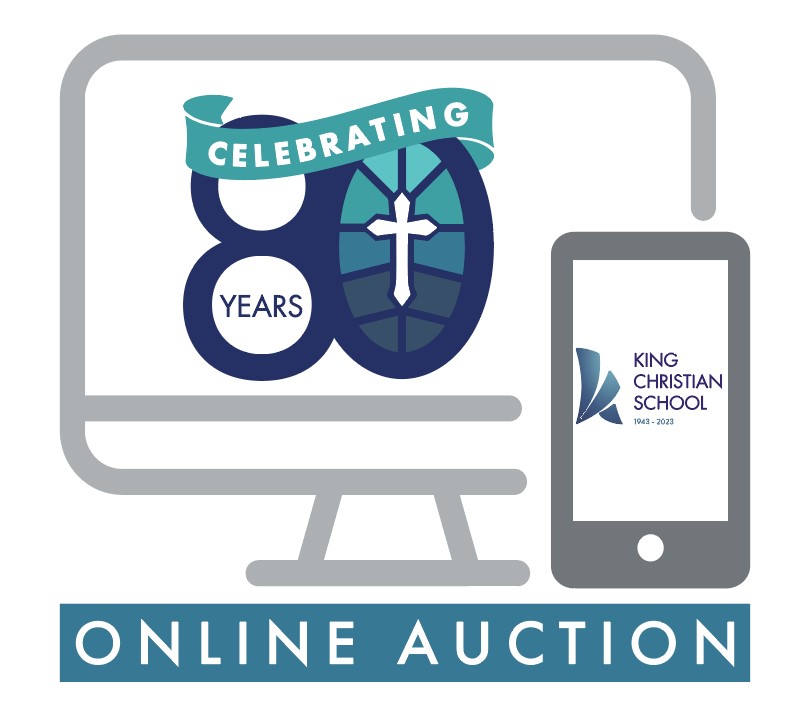 KCS is celebrating 80 years this February!
King Christian School will be having an online auction and an in-person event. The auction will be online only, from Wednesday, February 8, 2023 to Saturday, February 11, 2023, with funds raised going to KCS. The in-person 80th Celebration will take place on Saturday, February 11, 2023 from 7 - 10 pm.
Save the date, more details to follow.
---
Our school community is active and involved, and we aim to keep our parents informed about what's happening at the school. We offer weekly and quarterly newsletters for the latest information and our community-based events help to raise our profile and reputation in the surrounding area as we welcome people beyond our school.